About Us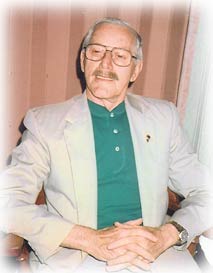 Patrick Trichilo, Sr., in 1967, purchased Ziegler Candy, Tobacco and Vending Company in Carbondale, PA.  Mr. Trichilo built a thriving business and provided jobs for people in and around the Carbondale area.
As time passed, the company began to add paper products and food supplies.  Trichilo Wholesale Foods was formed in 1982.  It was during this time that Patrick Trichilo Jr. joined his father in the business.  The company expanded in 1986 to include frozen and refrigerated foods and Trichilo Wholesale Foods became Trichilo Food Service.  In 1996 additional coolers and freezers were added along with a new dry warehouse, dock and receiving area.
Patrick Trichilo's dream was fulfilled to operate a successful thriving Food Service business providing customers with high quality products with exceptional personal service.  Since 1990, Patrick Trichilo, Jr. with his father's guidance and expertise, has built Trichilo Food Service into a multi-million dollar company.
Trichilo Food Service continues to be a family owned company, dedicated to providing personal service and the finest in fresh, frozen, dry foods, paper products and cleaning supplies.
The old warehouse has reached capacity.  A new, modern 30,000 square foot building on five acres in Carbondale was constructed in 2006. It is a "state of the art" facility which includes coolers, freezers, dry warehouse, dock areas, offices and offices for meetings and training sessions.